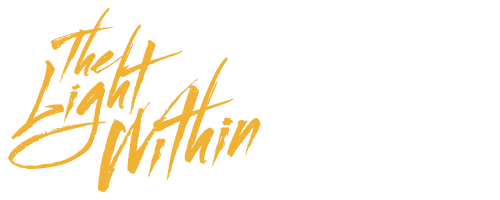 06-26-2017 : Rockwood Music Hall (Stage One), New York, NY


Jared Saltiel's The Light Within is a collection of "magical realist" songs, weaving cinematic orchestrations with interconnected narratives and esoteric imagery. Beneath the album's surface layer of freewheeling yet accessible folk/rock lies a musical and narrative odyssey – and amid the virtuosic jazz breakdowns and dark, spacey textures, Saltiel's lyrics and arrangements breathe life into exotic inner worlds and mysterious character sketches. The first installment in a series of ambitious concept albums, The Light Within is an abstract origin story, a deeply psychological work, and an entirely unique quest of self-discovery.
Jared Saltiel is a singer-songwriter, multi-instrumentalist and producer based in Brooklyn. His most recent full-length album was How the Cause Became the Cure, the eclectic 2009 debut of pop/rock quartet The Dirty Birds.

"Brooklyn based singer/songwriter Jared Saltiel just released his debut full-length album, The Light Within. The singer/songwriter label, however, doesn't quite cut it for Saltiel's music, which is more abstract and impressionistic than it is confessional. His songs tell complex stories filled with word play and fantastical imagery. The sophisticated lyrics are matched with equally sophisticated music. He blends together lush orchestral arrangements and shifting harmonic landscapes with a more traditional blues and folk sensibility, adding up to a kind of rhapsodic blues-pop…Musically, Saltiel's mix of blues-style guitar playing and straightforward melodies with the expansive chord changes and beautiful orchestral arrangements is truly unique and refreshing. The ballads like 'Black and White' and 'The Moon, Mary, & Me' soar with swells of strings and other subtle textures. While the up-tempo songs like 'Solitaire,' 'Holy Grail Blues,' and 'Designer Dogs' are filled with idiosyncratic and surprising outbursts from the orchestral instruments. The Light Within, despite being built from multiple releases, is a thoroughly cohesive work. It also feels much more polished than a typical debut, staying more focused on a single sound world rather than over reaching. This is especially impressive given his access to the orchestral instruments which could easily become overdone or misused."
- Scott Interrante, Dear Song In My Head
"'The Problem' is Brooklyn-based singer-songwriter Jared Saltiel's latest single and the cinematic sound – a dark, poetic tale of family strife with a driving beat and a remarkable string arrangement – now has a proper cinematic visual to accompany it. The video is a collaboration between Jared and his filmmaker brother, Jason Saltiel, based on the relationship between a depressed teenager and his emotionally remote parents…Contrasting the natural world with a surreal artificial reality, it's a beautiful and masterfully shot nod to the alternative music videos of the early 90's."
- Greg Brown, Tuneage
"…imagine our surprise when we heard his new single "The Problem"–a moody, driving slice of orchestral indie folk featuring a gorgeous string arrangement. Jared teamed up with his brother, film director Jason Saltiel, to create a stunning music video exploring the themes of family and alienation."
- Kiri Oliver, Owl Mag
"How the Cause Became the Cure meanders between toe-tapping, high-energy tunes and melodic, crooning orchestral numbers…However strictly midwestern The Dirty Birds' beginnings may be, their music molds together all sorts of genres — including jazz, pop, folk and rock — into a wonderfully rich sound, deeply layered but simultaneously subtle…Intricate and delicate guitar and keyboard melodies deftly intertwine with the string orchestration, then suddenly erupt into heart-wrenching and soulful crescendos. Such explosions are always expertly placed — the band lures listeners into a state of anticipation and flips the switch at the optimal moment to release a great deal of musical tension…The album not only flourishes in production quality, but also in lyrical and musical terms — by blending so many genres, the album becomes virtually genre-less."
- Leah Burgin, The Michigan Daily

For booking, inquiries, praise and complaints:
jaredsaltielmusic at gmail dot com